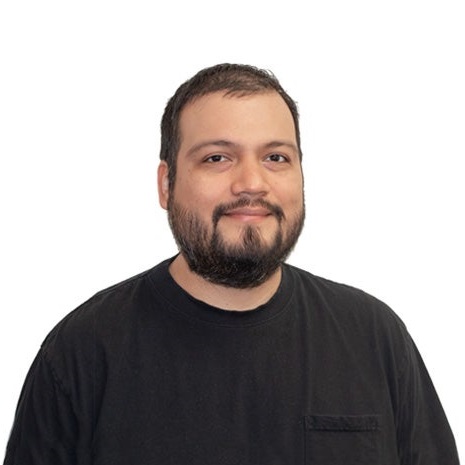 Josh Morales
Professional Software Engineer
I love all things Microsoft and Windows, and develop solutions for Web, Desktop and Mobile using the .NET Framework, Azure, UWP and everything else in the Microsoft Stack.
My other passion is music, and in my spare time I spin and produces electronic music under the name DJ SelArom.
My Resume
---
Professional Skills
C#
16 Years
ASP.NET
14 Years
Sitefinity
12 Years
Mobile
7 Years
Sitecore
3 Years
Kentico
1 Year
---
Skills and Services
Software Development
Code is what I do, and I can do it for you.
Consulting
Let my years of expertise help guide you to complete solutions.
App Development
Need a mobile presence? I can help make it happen.
Architecture and Planning
Have a high-level idea you need to turn into an actionable project? I can help you break it down and make it a reality.
Work Experience
2019 - Present
Senior Web Developer | Blue Modus
Create and support digital solutions for mid- to large-sized implementations for clients, using content management systems such as Kentico, Sitecore, and Sitefinity.
2016 - 2019
Senior Software Engineer | XCentium
Help create enterpise-scale solutions for web using Sitecore and Sitefinity.
2013 - 2016
Senior Software Consultant | Falafel Software
Implement customer solutions via a wide range of technology and software options, including Desktop, Mobile, and Web.
2011 - 2013
Developer Advocate | Telerik (Progress)
Support developers using the Sitefinity CMS. Created technical documentation including blogs, videos, and webinars to help users make the most of the platform.
2008 - 2012
Web Developer | City of McAllen, TX
Design, implement, and manage all city web properties including the McAllen Library and Quinta Mazatlan.
---
Education
2006
Bachelor of Science Degree in Computer Science
University of Texas Pan American (UT-RGV)
2003
Associate of Science Degree in Mathematics
South Texas College
Contact Me
I also like Futurama and Star Trek (the Prime universe, not that JJ Abrams knock-off), so if you want to chat about any of that too, drop me a line!